Royaloak Ortho Bloomz King Size Mattress
You save ₹19,000.00
51%
Delivery Details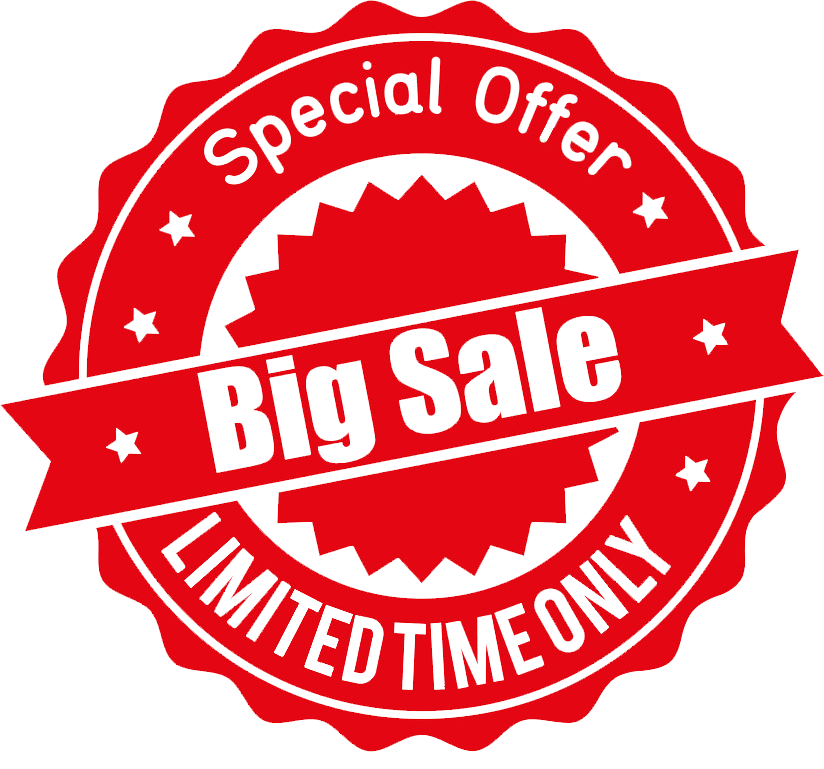 Instant Cashback Offer:

Use Coupon Code

ROK-WEB-EX

to get additional 15% instant cashback on all Online Exclusive SKUs

Blindfold Sale:

Get freebies on order total of 1Lakh or above. Know more
8" Thickness With Pillow Top
Luxury Knitted Fabric
Bonnel Spring
PU Foam
Good Back Support
Available offers

Royaloak Rewards: Register & Get Rewarded 100% Cashback! Register Now

Shopping for a business? Unlock corporate deal
BUY-IN-BULK USP'S
YOU GET A BETTER PRICE, AS YOU ARE A REGULAR BUYER
WIDE VARIETY OF FURNITURES FOR ALL YOUR PROJECT REQUIREMENTS.
MULTI BRAND PORTFOLIO FOR CUSTOMIZED NEEDS AND PREFERENCES.
FIRST TO KNOW ABOUT OUR LATEST ARRIVALS AND UPCOMING DESIGNS, EVEN BEFORE THE LAUNCH
DISCOUNTED PRICING ON NUMBER OF UNITS AGAINST ORDERS BOOKED.
FASTEST ORDER COMPLETION AND INSTALLATION PRIORITY.
Login
Bloomz Mattress is one of our Orthopedic ranges of Mattresses. It has an 8-inch thickness with a pillow-top for extra support and superior comfort, padded with PU foam & spring construction wrapped in breathable Knitted fabric for a better comfort feel. Foam adds a plush top layer to help align the spine and relieve pressure point aches and pains. With a perfect medium feel, you'll wake up refreshed and ready to go every morning.
More Information

| | |
| --- | --- |
| SKU | MT301-72X78 |
| Weight | 48.000000 |
| Material Group | Knitted Jacquard Fabric |
| Dimensions | Length - 78 X Width - 72 X Height - 8 Inches |
| Warranty | 36 Months |
| Package Details | 1 King Size Mattress |
| Material | Bonnel Spring & Fabric |
| | | |
| --- | --- | --- |
| Do's | | Don't |
| Preserve the original invoice issued to you in order to claim your warranty rights. | | Do not remove the label or the price tag of your mattress. This serves as a means of identification to establish your warranty rights. |
| If you notice any odor during the initial use of your mattress, allow natural airflow in the surrounding area | | To preserve the structural integrity of the mattress, do not fold the as this could lead to sagging in the long term. |
| Turn your mattress head to foot once a month to avoid permanent body impression. | | Try to avoid getting your mattress wet. In case the mattress gets wet, allow it to dry under a fan thoroughly before using it again. |
| Treat your mattress with care. If you sit on the edges or keep heavy objects on it, it may lose its shape. | | Do not use detergents to clean your mattress. Use a damp cloth or vacuum cleaner to clean it. |
| We recommend using a protective, moisture-proof sheet if any of your children are using this mattress. | | Keep the mattress away from flame. Do not smoke or light a match near the mattress as the mattress can catch fire. |
| The size of the cot and mattress should match in order to mattress to last long. | | Do not lay the mattress on uneven cot surface & Do not keep any items below your mattress. |
Can the furniture be customized? While our Design Consultants in select cities will work with you to customize Room Designs, we are unable to customize products. Do you offer a warranty on your furniture product(s)? All Royaloak furniture products are either made by the finest artisans using high quality raw materials or are manufactured by large brands in their state of art facilities. We offer Brand Warranty for most of our furniture products bought of Royaloak.
| | | |
| --- | --- | --- |
| Do's | | Don't |
| Preserve the original invoice issued to you in order to claim your warranty rights. | | Do not remove the label or the price tag of your mattress. This serves as a means of identification to establish your warranty rights. |
| If you notice any odor during the initial use of your mattress, allow natural airflow in the surrounding area | | To preserve the structural integrity of the mattress, do not fold the as this could lead to sagging in the long term. |
| Turn your mattress head to foot once a month to avoid permanent body impression. | | Try to avoid getting your mattress wet. In case the mattress gets wet, allow it to dry under a fan thoroughly before using it again. |
| Treat your mattress with care. If you sit on the edges or keep heavy objects on it, it may lose its shape. | | Do not use detergents to clean your mattress. Use a damp cloth or vacuum cleaner to clean it. |
| We recommend using a protective, moisture-proof sheet if any of your children are using this mattress. | | Keep the mattress away from flame. Do not smoke or light a match near the mattress as the mattress can catch fire. |
| The size of the cot and mattress should match in order to mattress to last long. | | Do not lay the mattress on uneven cot surface & Do not keep any items below your mattress. |
| Warehouse Code | Qty |
| --- | --- |
| default | 0 |
| HR | 3 |
| KA | 0 |
| KA-1 | 44 |
| KOL | 1 |
| MUM | 1 |