Royaloak Apex Wooden Center Table
Delivery Details
BUY-IN-BULK USP'S
YOU GET A BETTER PRICE, AS YOU ARE A REGULAR BUYER
WIDE VARIETY OF FURNITURES FOR ALL YOUR PROJECT REQUIREMENTS.
MULTI BRAND PORTFOLIO FOR CUSTOMIZED NEEDS AND PREFERENCES.
FIRST TO KNOW ABOUT OUR LATEST ARRIVALS AND UPCOMING DESIGNS, EVEN BEFORE THE LAUNCH
DISCOUNTED PRICING ON NUMBER OF UNITS AGAINST ORDERS BOOKED.
FASTEST ORDER COMPLETION AND INSTALLATION PRIORITY.
Login
Product features
Solid Wood
Lush Dark Oak finish
Beveled Top design
Curved Tapered legs
Bottom Shelf For Utility
Malaysian Collection
Overview
The Royaloak Apex Wooden Center Table is a premium quality center table designed to provide both style and functionality to your living space. Made of solid wood with a lush dark oak finish, this center table is durable, resistant to wear and tear, and easy to clean.
Featuring a beveled top design, this center table adds a touch of elegance to your living space. The curved tapered legs provide stability and support to the table, making it an ideal choice for daily use. Additionally, the bottom shelf provides ample storage space, making it perfect for storing and organizing various items.
The Royaloak Apex Wooden Center Table is part of the Malaysian Collection, which is known for its craftsmanship and attention to detail. Its durability, functionality, and design make it a perfect addition to any home decor. Whether you are looking for a table to hold your drinks, books, or other accessories, this center table has got you covered.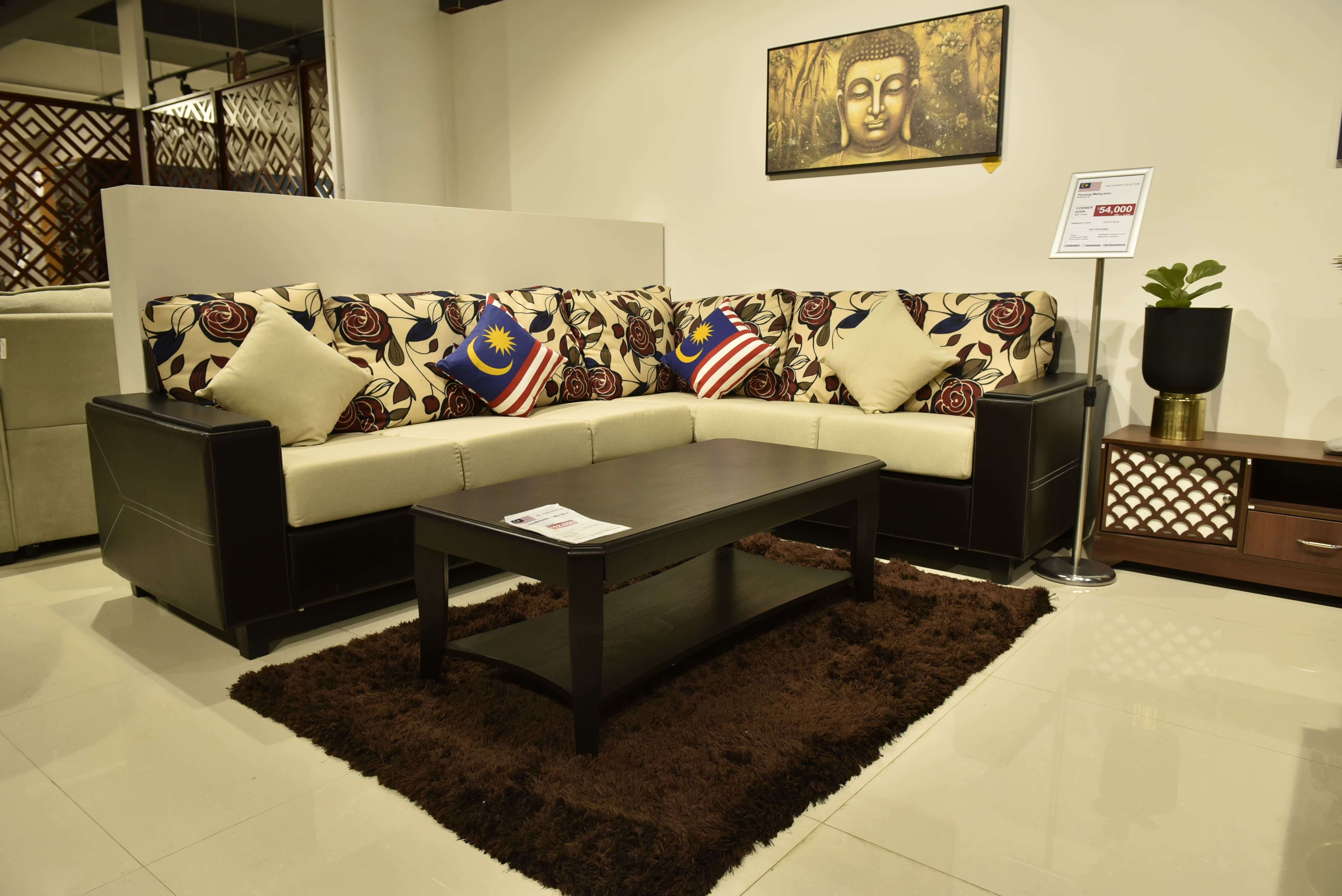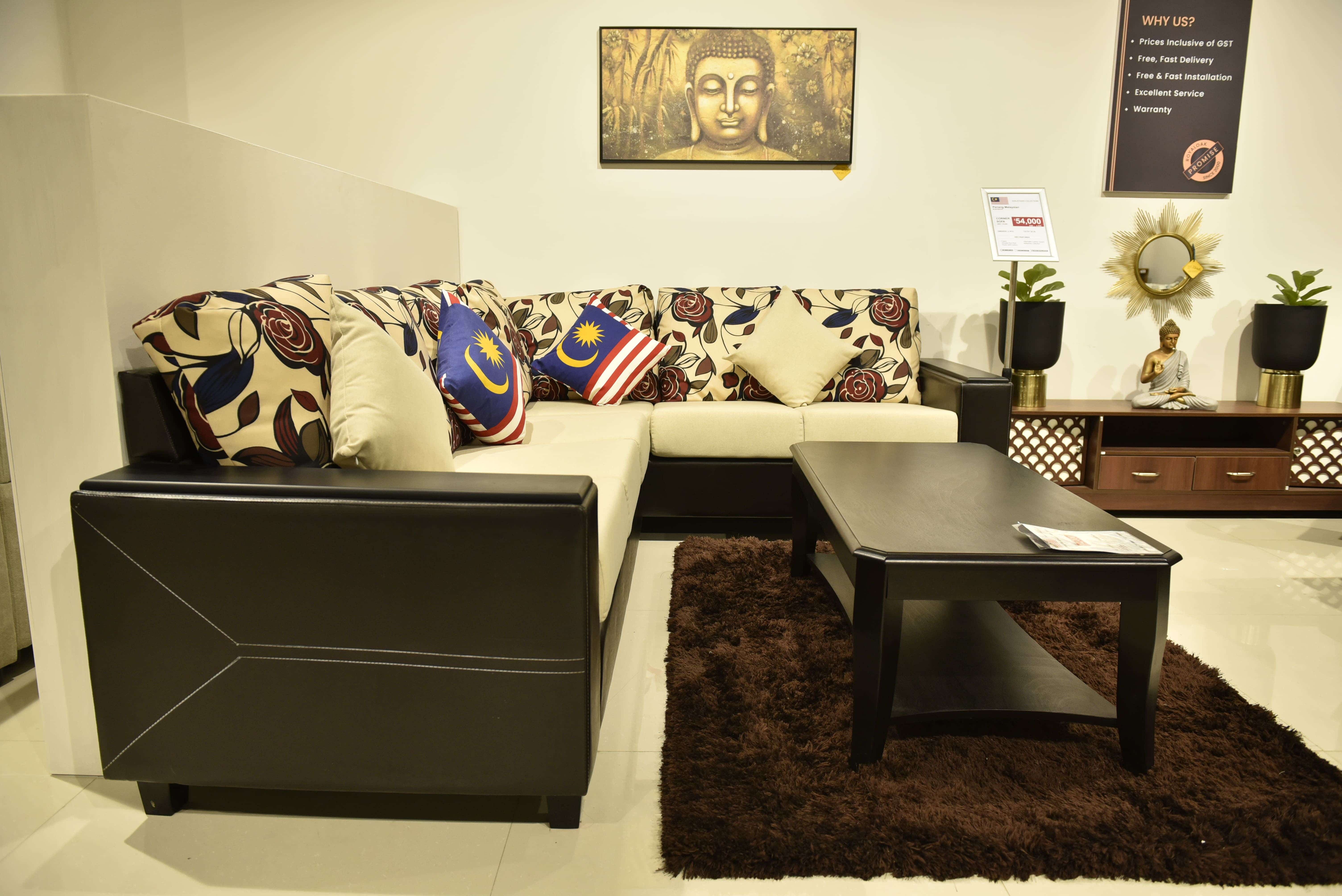 More Information

| | |
| --- | --- |
| SKU | CT416 |
| Weight | 0 Kg |
| Dimensions | L:47.2 W:23.6 H:17.71Inches |
| Warranty | 12 Months |
| Assembly Details | Installation provided by Royaloak |
| Package Details | 1 |
| Material | Solid Wood |
Do you offer a warranty on your furniture product(s)?
All Royaloak furniture products are either made by the finest artisans using high quality raw materials or are manufactured by reliable brands in their state of art facilities. We offer brand warranty for most of our furniture products bought of Royaloak.
Can the furniture be customized?
While our Design Consultants in select cities will work with you to customize the room designs, we are unable to customize products.
What kind of wood do you use in the frame of your furniture?
We use premium solid wood material in the frame of our furniture that does not compromise in the durability and style of the product.
What is the most effective way to maximize bedroom space with a wardrobe?
The best way to maximize bedroom space with a wardrobe is by opting for a sliding door design, as it takes up less space in the room and provides more free space.
What type of wood is used to make the product?
The product is made of teak wood, except for the seat support material of the chair, which is made of plywood.
Does the bed come with a headboard?
The presence of a headboard depends on the specific product's specifications. Please check the bed image and specifications while viewing it online.
What is the best material for beds?
Beds are available in various materials to cater to personal preferences. If you prefer organic textures and natural materials, solid wood beds are an excellent option. They are durable and less prone to creaking.
Can hot items be placed on the dining table?
Yes, hot items can be placed on the table, but it is advisable to use a dining cloth or coaster to prevent the wood's color from fading.
Is a round dining table better than a rectangle dining table?
It depends on the availability of space in your dining room. A round dining table is suitable for small rooms, while a rectangle dining table can be moved up against the wall to save space or pulled out to accommodate extra guests.
What should I keep in mind when buying the ideal bedroom wardrobe?
To purchase the ideal bedroom wardrobe, consider factors such as the wardrobe's size, style, material and finish, and functionality.
What are the different types of wardrobe designs?
You can find wardrobe designs with sliding doors, a range of materials, and even L-shaped options to make use of the corners of the room.
How can I choose the best material for dining chairs?
Consider style, comfort, and maintenance when selecting dining chair materials. Options include wood, metal, plastic, and upholstery, with each having its benefits and drawbacks. Your personal preference and home needs should guide your decision. Explore
How do I choose a dining table set?
Measure the available space, choose the seating capacity to meet your requirements, and ensure the style and color finish match your interiors' theme.
How can you arrange crockery in a cabinet in an appealing way?
To showcase your crockery collection in a cabinet, start by displaying the larger plates so that every piece can be seen clearly. Arrange the plates facing towards the front of the cabinet and prop the backs against the back of the structure.
What are the different types of crockery units?
You can choose from free-standing or wall-mounted crockery cabinets with traditional hinged doors or modern sliding doors. Wooden designs or wooden designs with glass accents are available.
What materials are used for crafting your Bar Cabinets?
Our bar cabinets are crafted using only the finest quality Sheesham wood and Mango wood.
Are hydraulic storage beds recommended?
Yes, hydraulic storage beds are a great option for compact bedrooms. They provide ample storage space for items such as extra linen and woollens, and the hydraulic lifting mechanism makes it easy to access the storage without any dust accumulation.
What are the advantages of hydraulic storage beds?
Hydraulic storage beds have several benefits, including providing an organized and clutter-free appearance to the room, effectively utilizing space, offering a hidden storage solution for a neater look, adding aesthetic value to the overall bedroom interi
What kind of Bar Cabinet should I select?
Choose a bar cabinet that fits within your space and budget. Ideally, it should have designated space for glassware, secure storage for safety, and wheels for easy mobility.
How is a sideboard used?
Usually placed in the dining area, a sideboard can store dinnerware and display your valuable crockery and collectibles.
What distinguishes a buffet from a sideboard?
Although the difference between a buffet and a sideboard is subtle, a sideboard has shorter legs than a buffet.
What is the best wood for a dining table set in India?
Sheesham wood is the best material for a dining table set in India. Explore our Emperor collection to discover the finest Sheesham wood furniture.
Where is the best place to position a dressing table in the bedroom?
The placement of a dressing table depends on the size and layout of your room. If your room is small, a wall-mounted dressing table could be a good option. If you have a furniture set, a dressing table can look great next to matching wardrobes. Ideally, p
What materials are available for bedside tables?
You can find bedside tables on our website in materials like engineered wood with a melamine finish and Sheesham wood.
How can you choose a bedside table design based on storage needs?
If you want to store items that you use frequently and want easy access to, then choose a bedside table with open shelves. If you want to keep your belongings hidden and maintain a neat and clutter-free bedroom, then choose one with closed shelves.
What are double beds with hydraulic storage?
Double beds with hydraulic storage are beds with storage space underneath that can be lifted up using an internal fitting system. It's a clever design that allows for easy access to the storage space.
How do I choose bunk beds for my kids' bedroom?
When selecting bunk beds for kids, it's crucial to consider two factors: the material and the design should be kid-friendly.
Which Material Is Best For A Shoe Rack
For a low-maintenance, long-lasting shoe rack, solid wood is the way to go. An alternative is engineered wood like MDF which is sturdy and has good water resistance. Particle boards are lightweight and easier on the pocket.
| Warehouse Code | Qty |
| --- | --- |
| default | 0 |
| HR | 1 |
| KA | 457 |
| KA-1 | 0 |
| KOL | 0 |
| MUM | 1 |
| royaloak_store_15 | 0 |
Happy Customers
More than 3M+ satisfied customers
Yaksh

Very modern look
I purchased it recently and this Grey color gives it a very modern look and the quality seems to be great
Nidhish

Worth it
Bought after my friend recommened , worth it.
Priyank

Experience is really good
Awesome build quality and product .I have been using this chair from past 25 days and experience is really good
Rishav

Appealing design
Setup worked well. Installation was smooth. Appealing design, Lots of storage options and exquisite finish.
Agilan

Very Comfortable
The seat of this chair is not hard. In this chair, we can sit comfortably for many hours and complete our works
Priyank

Sanjay
Simply awesome!! Now I can enjoy my games the way it is supposed to be